Welcome To Beat Bandito's Site!
We are the Beat Banditos - welcome to our website.
We are a unique acoustic London Mariachi band. We're talented, professional musicians and singers who know how to create a party vibe. To put it simply: we're really, really, really good fun.
We have a hugely successful history together, performing for many big name corporate clients including: HSBC, Twitter, Yahoo, Dominos Pizza Head Office, not to mention the countless weddings and private parties we've had the pleasure of performing at over the years.
At an event, you can expect to hear the typical sounds of Mexican/Mariachi music in their repertoire, with the likes of 'La Bamba' and 'Tequila', but also the very latest pop chart music such as 'Happy' & 'Pencil Full Of Lead', all performed with a Mexican twist!
Comedy is also a highly important aspect to our act. We - the 3 amigos - will have you laughing and dancing in no time as we immerse ourselves in the audience, seranading guests as they wander around the venue. Read all about our previous clients' reactions on the testimonials page.
So...for a hilarious and entertaining musical performance choose the brilliant London Mariachi band: Beat Banditos and all your guests will go home screaming ARRRREEEEBAHHHHHHHHHHHHHHHHHH !!!!!!
Feel free to explore this site to find out: what we do, who we are, listen to our audio recordings and see us in our wonderful Mariachi costumes in the photo gallery here. We hope to see you at your event in the future!
- Beat Banditos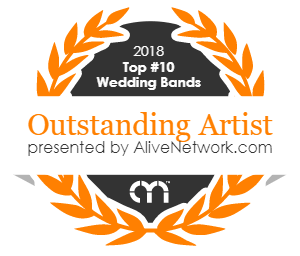 ONE OF THE BEST MARIACHI BANDS FOR HIRE IN LONDON
What you get
3-piece (vocals x3, acoustic guitar x2, trumpet x1)
1 x 60 minute set
Roaming band
Static performance also available
Additional options
2 x 45 minute sets
Valentine's Day Discount
Vocal PA
Safe, secure bookings with Alive Network
We are a member of Alive Network, the leading provider of London Mariachi bands and the largest supplier of wedding entertainment in the UK. Our bookings are secured with a contract for your peace of mind and supported with 24/7 emergency cover. Our customer support team at Alive are the best in the industry and will be happy to answer any questions about the band and offer advice to help ensure things run smoothly. Once your booking in place you are very welcome to chat with us directly. We treat each event with individual care and attention to your requirements and will endeavour to accommodate any requests made.